Handmade Sweaters

Created by Nancy Taylor
(sweaters fit most 12-inch bears)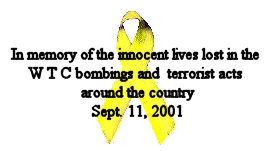 Episode-Related Sweaters

Available only as shown.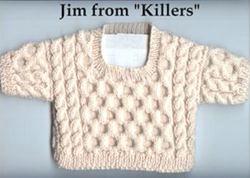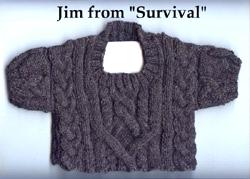 To see some of the sweaters modeled on actual bears, visit Jean Kluge's TS Bears page. To order the bears themselves (and a number of outstandingly cute costumes), visit Susan Williams' page.

Cost and Ordering Information
CLOSE-OUT SALE!

All sweaters are $10 each. Price includes Priority Postage within the US.
The following sweaters in the indicated quantities are still available:

2 -- Blair's "Dead Drop" navy blue crew-neck pullover
1 -- Jim's "Killers" fisherman cable
1 -- Jim's "Survival" gray cable

Please contact me at nat1228@comcast.net for more information.
This page was created on April 11, 2001.
Last updated December 14, 2002